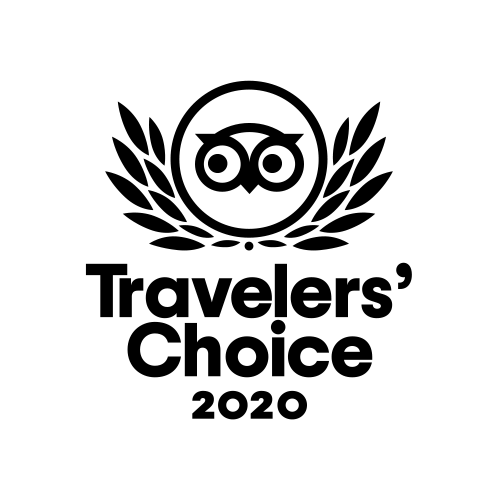 The most outstanding boat trip from Ibiza to Formentera unless you have a superyacht.
Discover paradise aboard Ibiza's new floating beach club equipped with nothing else but sun beds and sofa lounges for everyone.
Because all guests are VIP aboard our boat to Formentera.
​
Our promise: This will for sure be the day you take the most and best pictures of your whole vacation. The catamaran, the islands, the beaches, the sunset... make sure your phone is charged!
​
The cherry on top?
Everything is included in your ticket. No extra costs.
Nothing you have to worry about.
We take care of everything aboard. Literally everything.
Gallery.
Tickets available online only.
Free cancellations up to 24 hours before the booked event.
E-Mail us for group discounts.
All VIP sun beds and sofa lounges are accessible with a standard ticket.
The catamaran is licensed for 300 people, but we only sail with 85 exclusive guests, so that there is much space for everyone.
No one needs to queue up for anything on our boat to Formentera.
Imagine yourself with 85 new friends on a yacht-like boat sailing from Ibiza to Formentera.
The day starts 45 minutes before boarding at our meeting point in Playa d'en Bossa next to the Bar Albatros. At 11:30 am we set sail from Ibiza with our boat trip to Formentera.
​
Start the day with a freshly brewed coffee together with traditional local pastries, Greixonera and Ensaimadas. While sailing through the UNESCO world heritage and nature reserve Ses Salinas to Formentera, relax and tan on the sun beds and sofa lounges of the catamaran. Or just start your day straight away with a fresh and fruity sangria... You're on holiday!
​
At 12:15 pm, we drop you off at the port of Formentera. Now you have 5 hours of free time to discover the so-called "Carribean of Europe" on your own. Rent a scooter, visit the original hippie market to shop some artisanal souvenirs, tan in the white sand of the world famous beach Ses Illetes or explore the mystic "lighthouse at the end of the world" Far de la Mola.
​
At 5:30 pm we welcome you back aboard our catamaran for our sunset cruise.
​
Delight yourself with our all inclusive service: Bubbly Bellinis, classic sangria de vino tinto, fruity sangria de Cava and ice-cold beer are included throughout the whole boat tour free of charge.
For the little extra, you can buy Moët Champagne Brut bottles for 60€ only.
​
Relax and tan on our VIP bali beds and sofa lounges and meet interesting people from all over the world while sailing to another paradisiac beach in Formentera. There we anchor in the shallow water between the super yachts of the rich and famous for our swim stop. Jump into the crystal clear and turquoise water, have fun with our SUP boards and of course... take pictures for the 'gram.
​
While anchored in paradise, dinner will be freshly made right in front of your eyes during the show-cooking. To make dinner as authentic as possible, we offer Ibiza's most wanted appetizer: a variety of warm bread and Allioli. Then delight yourself with Ibiza's most popular local dish: Paella. We offer two kinds: One Paella comes with chicken, and the other one is gluten free and vegan.
​
The traditional yet modern dinner menu is accompanied a wine tasting of a fine selection of Spanish and Balearic wines.
​
For desert, treat yourself with some local traditional pastries.
​
After dinner, we sail back to Ibiza. While the golden hour is approaching, our Café Caleta cooking show begins. Feel the magic of the warm sunset, fall in love with Ibiza a little more, listen to the sound of the waves and enjoy the traditionally flambéed Café Caleta.
​
At around 8.45pm our day trip to Formentera has finished and we drop you off in Playa d'en Bossa.
​
Leave into the night tired and happy, with a smile on your face and a heart full of love and new memories.
Tickets available online only.
Free cancellations up to 24 hours before the booked event.
E-Mail us for special group discounts.
To celebrate life in a worthy way,
Moët Brut bottles on our events cost 60€ only.
All day long.
Short & precise.
What's included in the full day boat trip from Ibiza to Formentera?
4 hours aboard the Ibiza Boat Club: Ibiza's most comfortable catamaran.
Sun beds and sofa lounges for everyone. Everybody is VIP.
Moet & Chandon Champagne Brut for only 60€.
Free cancellations up to 24h before.
A Formentera day trip from 11:30 am - 9 pm.
Sunset cruise with free catering.
Bellinis, Sangria, Cava and beer.
Flambéed Café Caleta Show Cooking.
5 hours free time in Formentera.
1 swim stop with SUP boards and water toys.
Plenty of space and no queuing.
Live Show Cooking. 2 different kinds of Paella.
Traditional local pastries.
Tickets available online only.
Free cancellations up to 24 hours before the booked event.
E-Mail us for special group discounts.